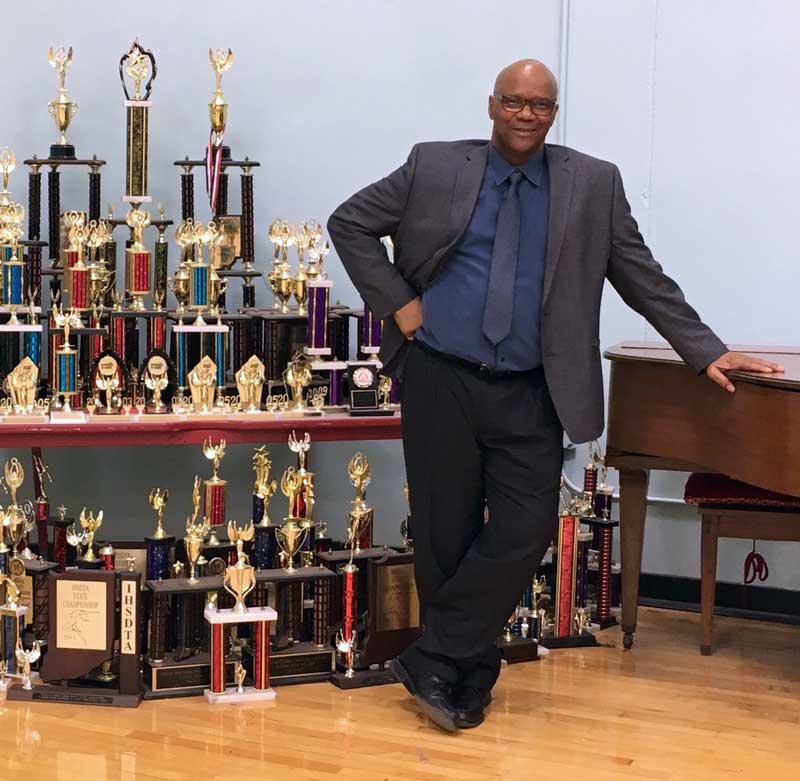 Executive Director and Founder
Larry Brewer studied ballet at Indiana University, Bloomington, Ruth Page Dance Academy, Dance Theater of Harlem, The Alvin Ailey School, and the Chuck Davis African American Dance Company.  He first began performing in 1975 with the Gary Theater Ensemble. Since that time, he has performed with the IU African American Dance Company, IU Modern Dance Company, Indiana University Ballet Department, and the Windfall Dancers all located in Bloomington, Indiana.  In addition, he has performed with several local dance companies, Sesame Street Live 1988 tour, several variety shows, and trade shows.  In February, 2000, he began (and continues) teaching dance for the Emerson School for the Visual and Performing Arts  in Gary. Seeing the amazing potential in the young dancers throughout the Northwest Indiana region, he began to develop  his plans for a dance company and studio, which became a reality in 2002. Brewer recently received the Quality of Life Council Sustainability Award (2009) and was an Education 2010 finalist in the College Mentors for Kids: Inspire/Power of Mentoring Awards. To contact Larry, call the studio at 219-513-9368 or email larryb@southshoredance.org.
Renaldo Maurice (Gary, IN) began his training with Tony Washington and graduated from Talent Unlimited High School. He attended Emerson School for Visual and Performing Arts, studying with Larry Brewer. Mr. Maurice was a scholarship student at The Ailey School, Ballet Chicago, Deeply Rooted Dance Theater, and Martha Graham School of Contemporary Dance. He received second place in modern dance from the National Foundation for Advancement in the Arts and received the Dizzy Feet Foundation Scholarship. In 2012 he was honored with the key to the city of his hometown. Mr. Maurice has choreographed and performed with Grammy nominated artist Jazzmeia Horn. He is the 2022 Willie Ninja Supreme Award Recipient and star of HBO Max's Legendary. He has also incorporated his passion for the arts with social responsibility as the co-artistic director of Indiana's South Shore Dance Alliance. He was a member of Ailey II and joined the Company in 2011, and rejoined in 2019. Find him on Facebook: @Maurice Gardner and on Instagram: @mauricerenaldo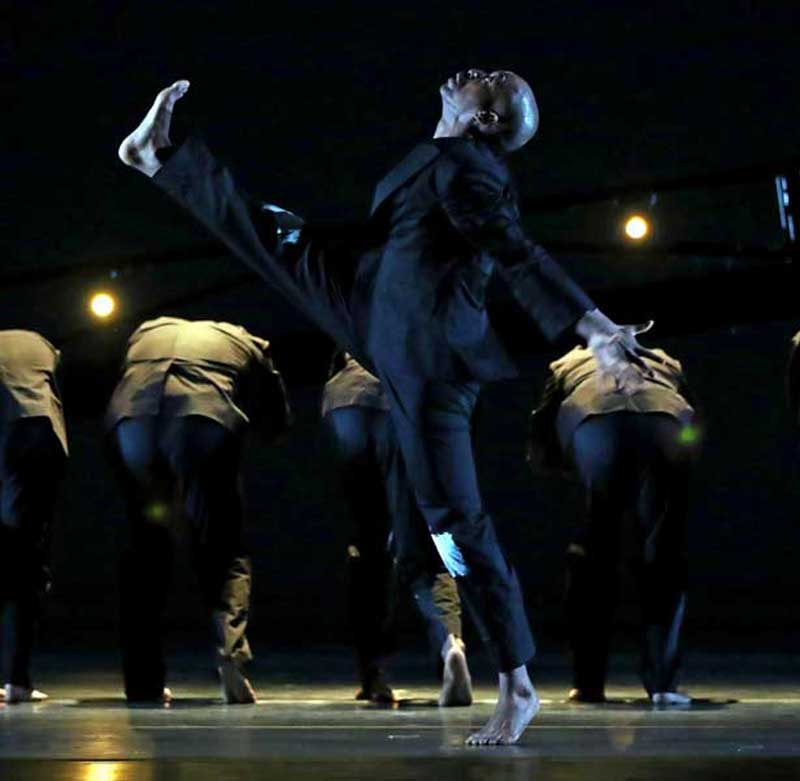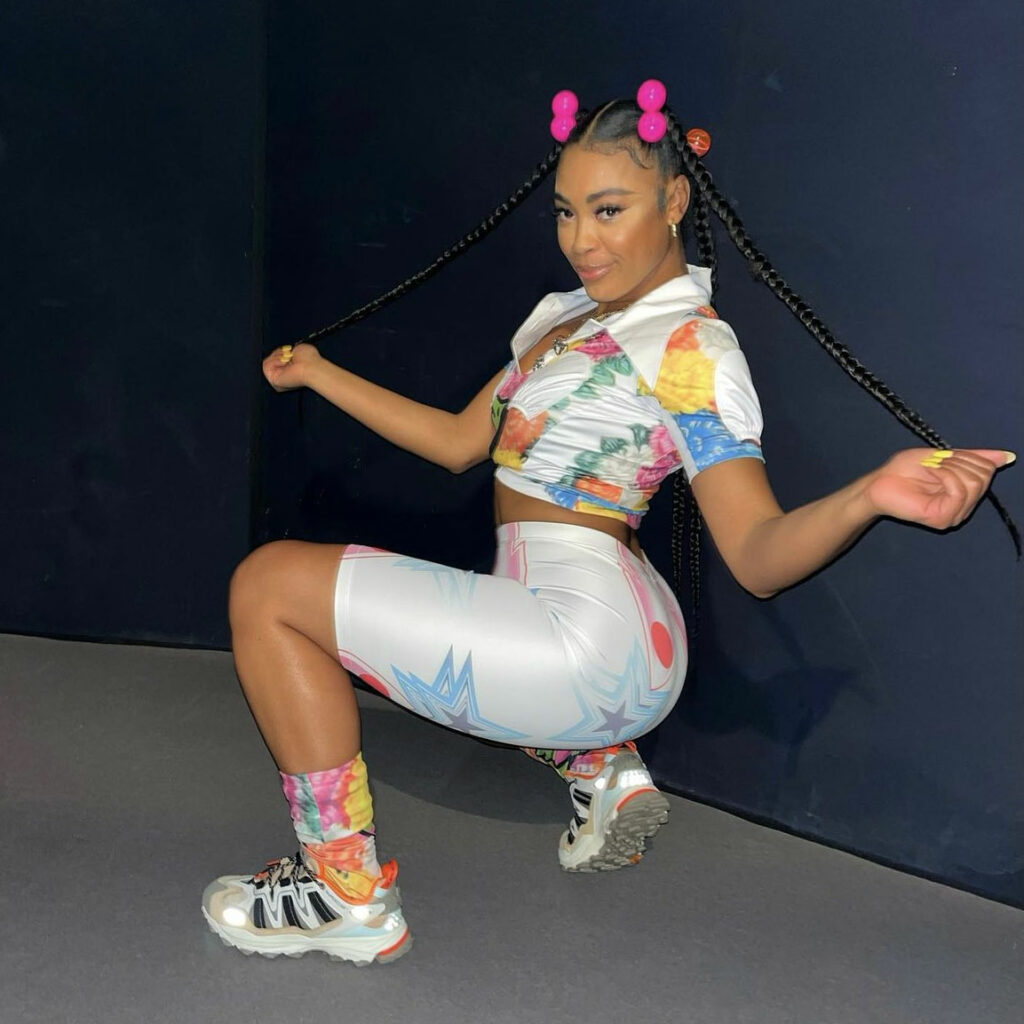 Kacie began her dance training in 2001 with Larry Brewer at the Emerson School for the Visual and Performing Arts. (It was also at Emerson where Kacie and Renaldo Maurice danced and performed together, winning IHSDTA ensemble and solo championships.) She continued her training at Ballet Chicago, Alvin Ailey, the Debbie Allen Academy, and majored in dance at Wright State University. She is a dancer for the Bloc Agency, Los Angeles. She has toured with Katy Perry, Janelle Monáe, Megan Thee Stallion, and Rihanna's Anti World Tour. She also appeared on NBC's live production of "The Wiz" and has also performed with Helene Fischer in Germany on television and stage. Kacie has also performed as a featured dancer with Disney and for the Cee Lo Green Loberace show in Las Vegas. Kacie is currently touring with Pharrell Williams.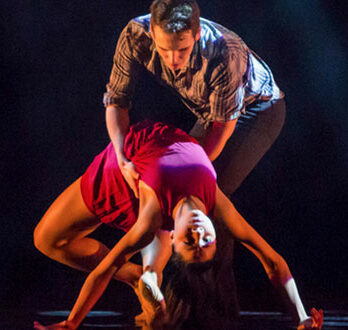 A native of Gary, Indiana, Briana Arthur began dancing at her church at a young age. Ms. Arthur's formal dance training began at the age of eleven, at the Emerson School for the Visual and Performing Arts, under the direction of Larry Brewer and Michal Davis. In 2013, Ms. Arthur graduated and received her Bachelor in Fine Arts degree from The Juilliard School in New York City, where she had the opportunity to perform works by Ohad Naharin and William Forsythe. After graduating, Ms. Arthur became one of the dance captains in Julie Taymor's production of Shakespeare's "A Midsummer Night's Dream" in Brooklyn, NY.
Ms. Arthur joined Thodos Dance Chicago in 2014 and performed with the company for three seasons. Briana made her professional choreographic debut, in the summer of 2015. She premiered "Go Ahead And Turn Back" at the Athenaeum Theatre, as a part of Thodos Dance Chicago's "New Dances", choreography initiative. Her second professional choreographic work, "Uncovering", was performed at the Auditorium Theatre, for Thodos Dance Chicago's finale season in 2017.  Briana is a former ensemble member with Cerqua Rivera Dance Theatre and Deeply Rooted Productions in Chicago. She's looking forward to the opportunity to continue sharing her passion for movement with SSDA students.